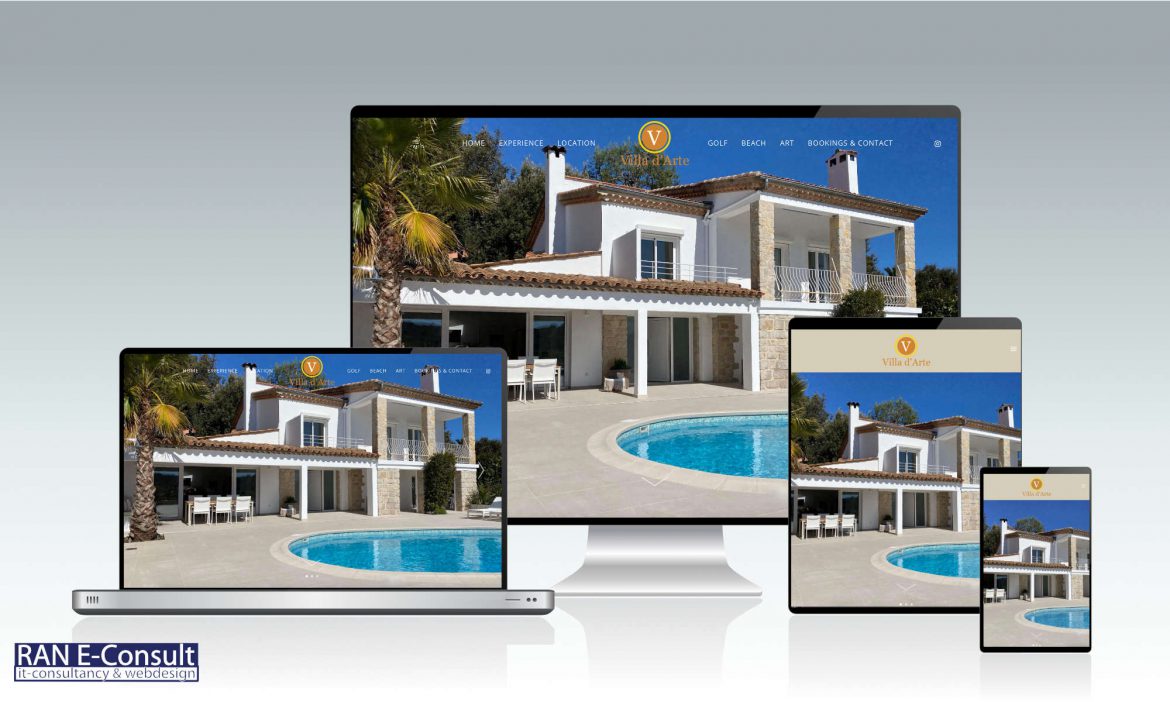 RAN E-Consult heeft voor Villa d'Arte de website gerealiseerd. Villa d'Arte is een compleet gerenoveerde  luxe villa aan de Franse Riviera. Opdracht was om de schoonheid, ruimte en rust optimaal tot recht te laten  komen in de website. RAN E-consult heeft binnen afzienbare tijd de  Wordpress website gerealiseerd. Ook de dedicated hosting voor deze website wordt uitgevoerd door RAN E-Consult.
Kijk snel op www.villdarte.fr.  Room to Breathe in the heart of the French Riviera.
Wil je ook een website binnen afzienbare tijd online hebben? Neem snel contact met ons op, we kunnen binnen 1 week ook jouw website realiseren en online brengen.